Have Bulldog Will Travel

Staff member
Jan 20, 2016
4,139
960
Country

United States
Bulldog(s) Names

Lala, Dozer, & Chesty
mess. Some of you may remember Luke from a previous post. He was the worst Demodex/Yeasty Dog I'd ever seen. About 90% of his hair was gone. We were so sure that most of it would never grow back...but it did...and in 6 months time and too many baths for me to count, he turned from ashy gray to beautiful red. Such a sweet guy. His new(well not so new now) parents love him so much...he's spoiled rotten and he deserves every bit of the attention he gets. They send us pics every now and then and his previous owner(a young girl who spent nearly every cent she had rescuing and treating him) still keeps in contact with us and still loves "her" boy.
Love that guy.
then...about 5 weeks into treatment...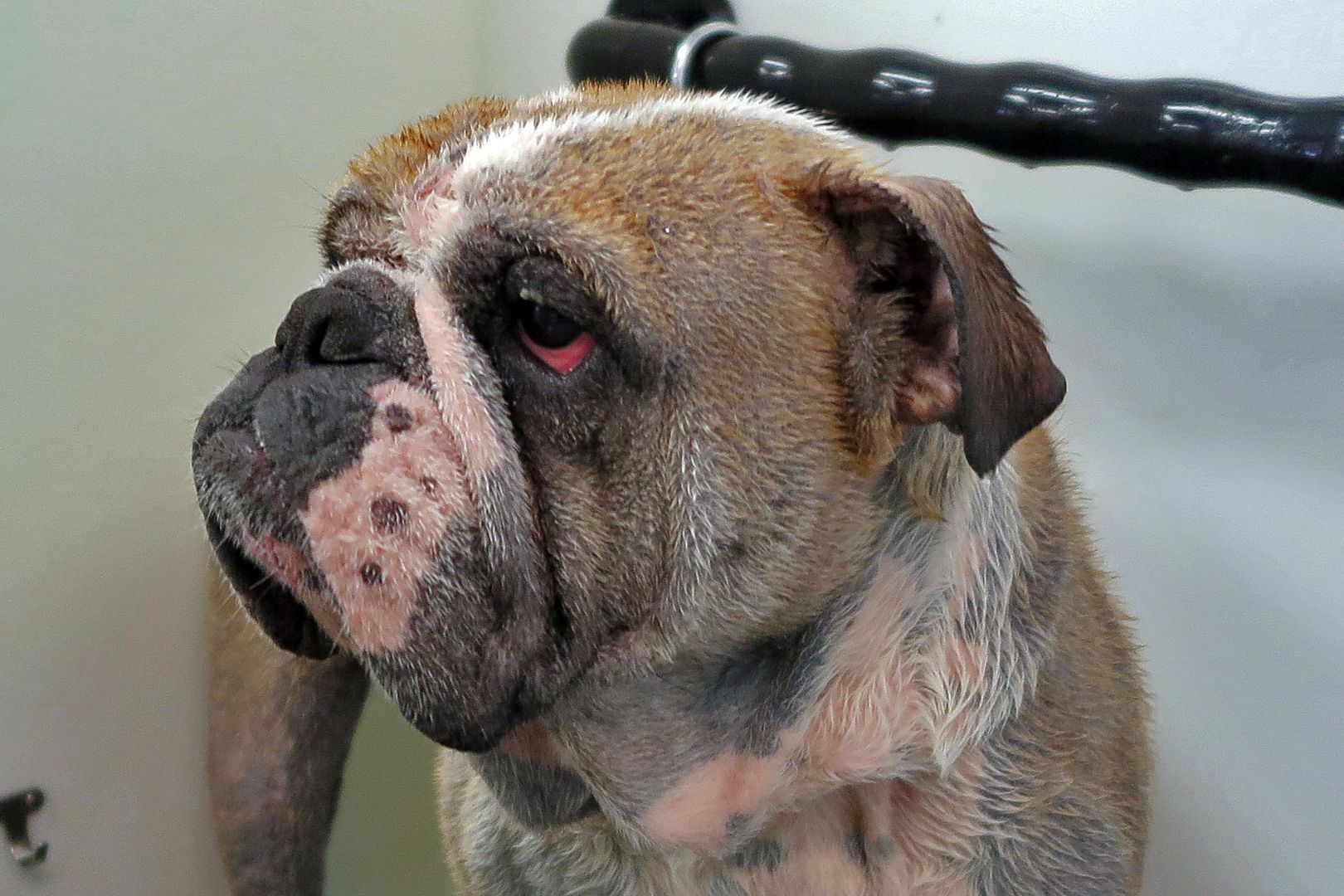 2 weeks ago...on vacation in Myrtle Beach...