Owner/Administrator

Staff member
Community Veteran
Jan 28, 2010
24,755
1,241
Country

USA
Bulldog(s) Names

The Home of the Desert Sky Pack
Welcome to the Fromm Family Foods Turkey Leg Contest!
It's November, month of remembering what we are thankful for. We celebrate and cherish our family and friends. We share the love and thankfulness with our bulldogs, whom we treasure!
So we would love to see your bully's "Turkey Leg"! Share a photo with us of your bully showing off their best Turkey Leg pose!
If this is the first page you are viewing on our forum, then I really must tell you more about our site before you go! We have a lot of fun here with many events, discussions, daily "Bully" poll, and articles. We welcome all members or if you have a question about your bully's health or care, we are happy to give whatever advice and experiences we can share. We hope you check out all our different forums and share your bully experiences with us!

​
Rules:
Only one photo per user please! If you submit more than one photo we will choose one from your entries.
All Bulldog Breeds are welcome to enter our contest
After November 22 we will no longer accept entries.
Voting will either take place within the 4 Paw Members board or judged by the staff at Fromm Family Foods!
Winner will be announced on December 1.
Once you enter your photo in this contest you are giving English Bulldog News and Fromm Family Foods permission to publish it on their website and newsletter correspondence, and possible future items such as calendars and greeting cards.
Your photo must belong to you. Copyright laws forbid you from entering a photograph that was not taken (or taken with your camera to clarify) and the photo must belong by you.
You must be a registered member of English Bulldog News and submit your photo by replying to this topic.
INTERNATIONAL RESIDENTS: Are welcome to enter! If you win, your food will be donated to any rescue in the USA or Canada of your choosing.
Winner
of this contest will receive the following prizes:
A voucher for a 26lb of Fromm Four Star Food!
Photo will be featured on our Home Page for one month
Photo will appear in our Photo Contest Archives
Photo will appear in our monthly newsletter
How to enter your photo in the contest:
You will need to reply to this topic to enter. Scroll to the bottom of the page to see the "Quick Reply" box. There is an image in the editor to uplaod your photo.

PHOTO UPLOADING
TUTORIALS
:
If you are interested in becoming a
4 Paw
Member to get additional perks to being a member of English Bulldog News,
CLICK HERE
This Contest is sponsored by Fromm Family Foods!
Winner will receive a 26lb bag of Fromm Family Food!
Click Here to view more about this food and Ingredients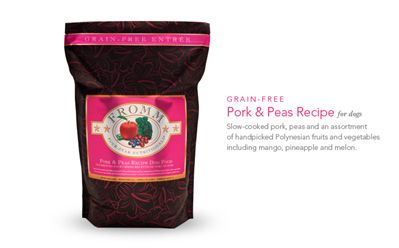 ​