Have Bulldog Will Travel

Staff member
Jan 20, 2016
4,113
897
Country

United States
Bulldog(s) Names

Lala, Dozer, & Chesty
in VA, was Luke. Some here might remember me mentioning him in a thread about drool and messy water bowl manners.
"Loogie Luke"was a mess for sure. His whole face went into the bowl and every time he finished drinking he'd shake off the excess. It would fly everywhere. That made a HUGE mess but brought us enough laughs(watching the drool/water fly about) that we didn't care. We just put lots of beach towels on the floor to sop up the slick.
When I first met Luke his owner agreed to meet us at our vet's office for evaluation and to begin treatment right away. His owner had lost her means of income and could no longer afford the meds that kept him marginally comfortable. Diagnosed with and being treated for BAD allergies, Luke's battle for healthy skin was a losing one. My wife told me that he would likely need some long term care and she thought, after seeing pics, that he probably had Demodectic mange. What I saw was way more than I expected.
Luke was cute, sweet, and just wanted someone to hug and love on him. I think he was 2 years old at the time. He had little hair and what was still hanging to him could easily be rubbed off. I dare not scratch his sticky swollen itchy gray skin because it would become irritated. He smelled awful, as yeasty as any dog I've ever smelled.
I'll not go into too much detail but it took every bit of 6 months of 2/week baths and many, many doses of well-tolerated Ivermectin to rid him of the mites. With proper treatment, the raging secondary yeast infection cleared up in about a month. During his 6-month stay with us his appetite & strength returned, his gray crusty skin was replaced with soft skin, and he got HAIR...lots of red HAIR!. He became a happy bully. In no time he found a new home and is now thriving. I loved that crazy bully and hated to see him go but we had to make room for another in need so off he went.
Demodectic mange can get really bad if not dealt with correctly, but even cases like Luke can be fixed with proper care and treatment. His was by far, the worst I've ever seen.
I'm posting this as a feel-good, happy ending story. The "before" video is not meant to shock. It's meant to show how bad Demodex can get and that it can be overcome.
Loogie Luke!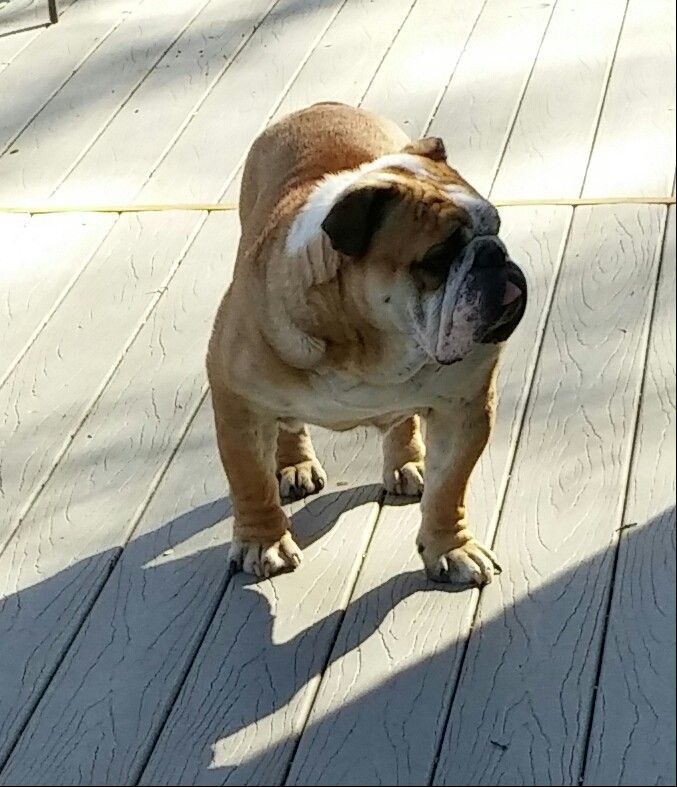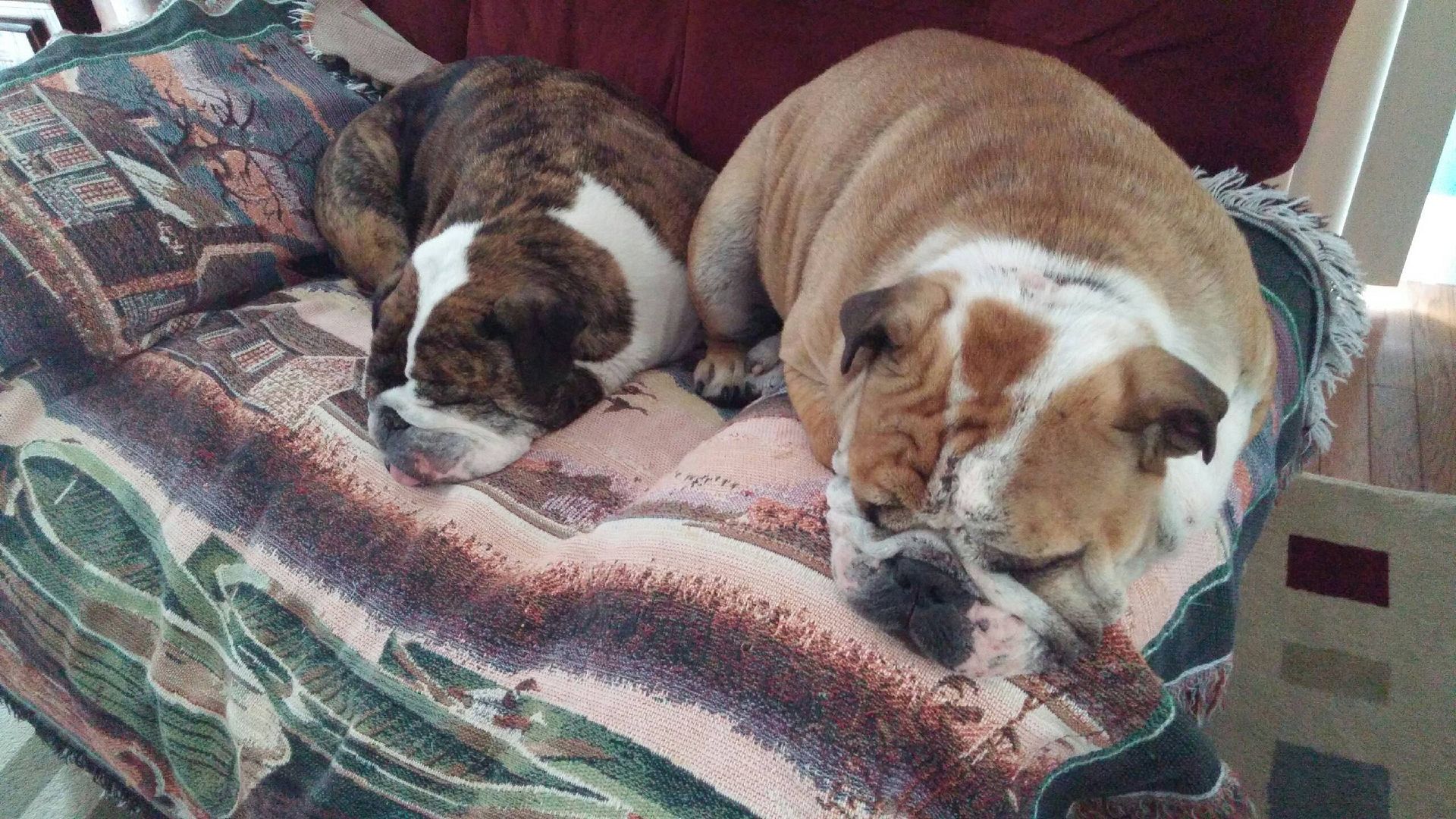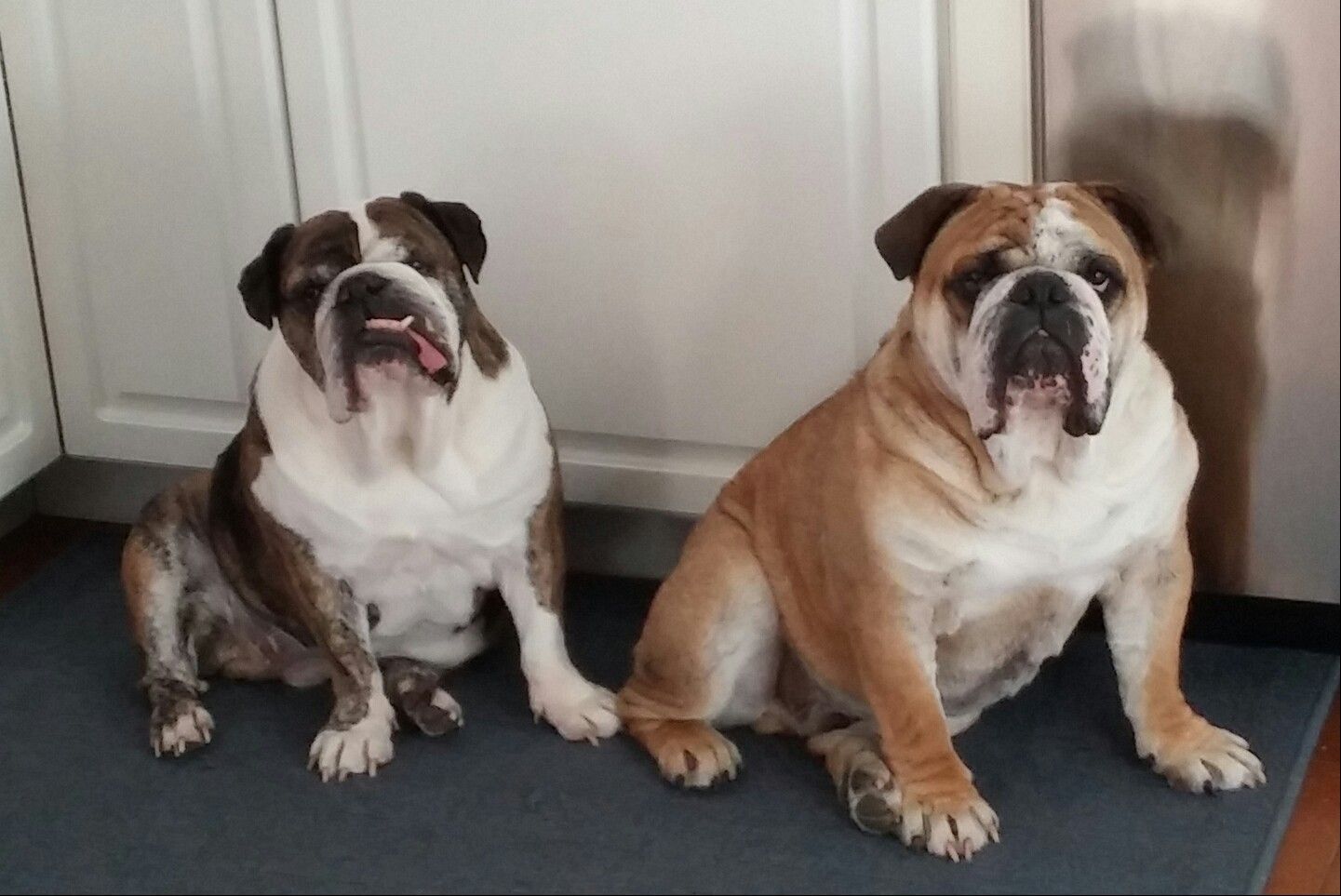 Luke on day 1...