May 30, 2021
3
5
Country

United States
Bulldog(s) Names

Vito
Hey all,
I just noticed my puppy's belly started to get rash-like redness and also some dark black spots.
I haven't changed anything in his diet, but he has gone into the lake a few times now (had a few hot days). The only time when I notice him scratching more than usual is immediately after coming in from a walk, but he scratches mostly around the head/ear.
Could this be allergies, infection, freckles?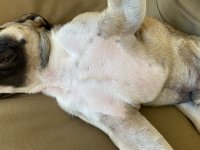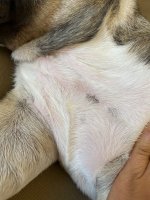 Thank you for any advice!