Pistol Packing Bullyagrapher

Staff member
May 5, 2010
7,482
734
Country

United States
Bulldog(s) Names

Vegas and Orion
I'm spending the day watching some old puppy videos of Orion and Tripoli. And videos of Orion when she first came home with us. This video I find absolutely hilarious. Here is Orion on Sept 9th 2009. About 10 weeks old. Look at her harness she is wearing.
And look at her today. Jan 23rd 2011.
Same exact harness. She really is a "petite" girl.

Uploaded with
ImageShack.us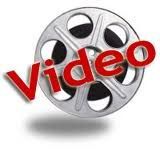 Last edited: