I just realised I haven't done a introduction,
Hi I'm Adrian from Australia, I'm a massive dog lover, always had them.
I've had a variety of breeds in my life I'll list the breeds I've owned in order that I've had them.
Australian cattle dog
Doberman
Pug
Chihuahua
Jack Russell terrier
Pit bull
And my current dog "border collie"
Just recently I purchased a bulldog after always wanting one.
Her name is Athena she's a brindle pedigree
Here is some photos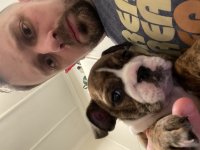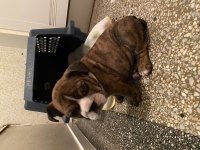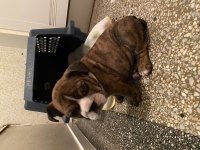 Any advices would be appreciated as I've never owned a bulldog, I have a few books I'm reading and watched a bit of YouTube videos.
I hope to learn heaps here
Adrian