Been a busy summer with these two little rascals. I have to admit my nerves been tested and failed a few times....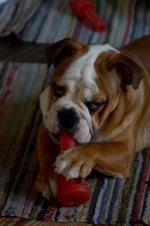 I have to admit, this guy has stolen my heart. He is such a character.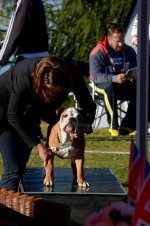 Here he is in his first show at 5 months to the day. He performed like a pro, but didn't place.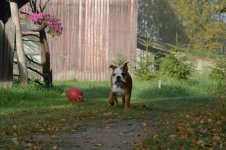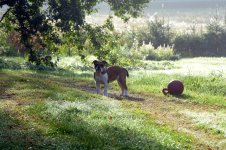 Our morning walk on our own yard.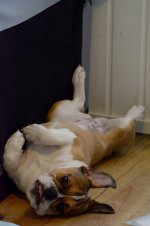 Miina resting, for once. She' is quite a lively one...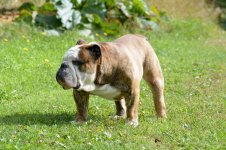 Voitto is as handsome as ever.