Hey everyone! Sorry it's been so long! Brisket has been doing well for the most part, but today I noticed something weird.
He was trying to chew on one of my daughters stuffed animals when I noticed he was smacking, so I opened his mouth to try and see if he had anything in there, but instead noticed these...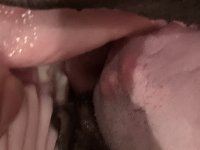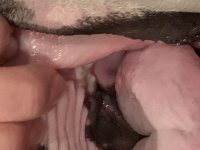 They look like blisters and are super hard. I don't know if they bother him, but by the way he was smacking, I think he may have mistook them for something in his mouth he picked up off the floor and kept trying to mess with them.
He has some acne on his chin also, and I've been cleansing his chin, but the blisters in his mouth are worrying me a little.
Anyone have any ideas of what this could be?
Here's a more recent photo of him. He's gotten so big!