Queenie

Mar 11, 2011
12,680
873
Country

USA
Bulldog(s) Names

Emma, Charlie, Milo, Peekaboo and Jack
Ok, so Wilson's in there too but Jack and Emma, well they just

each other! They have formed quite a bond from the day we brought her home.
At the park a few nights ago - she has his ball and he wants it (he's so good with her).
This morning. She's been playing under the bed with Jack since she was 8 weeks old. She barely fits but somehow manages. It's funny toward the middle to end. Wilson starts off.

It a bit long, sorry.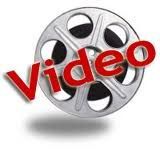 Last edited: