Ok, so she's not an english bully, but I'm so excited to have the frenchie that I co-own and her boxer sister here for a week!
I'm really shocked by the size similarity between the two. Sadie's not much taller than Mimzy! Granted she's built heavier but she's not much taller at all.
First off I just love this smiley pic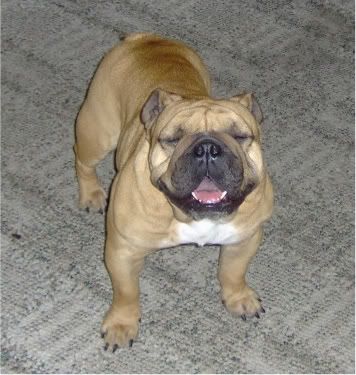 I think I remember you....(Mimzy is co-owned with the gal who rescued and placed Sadie here)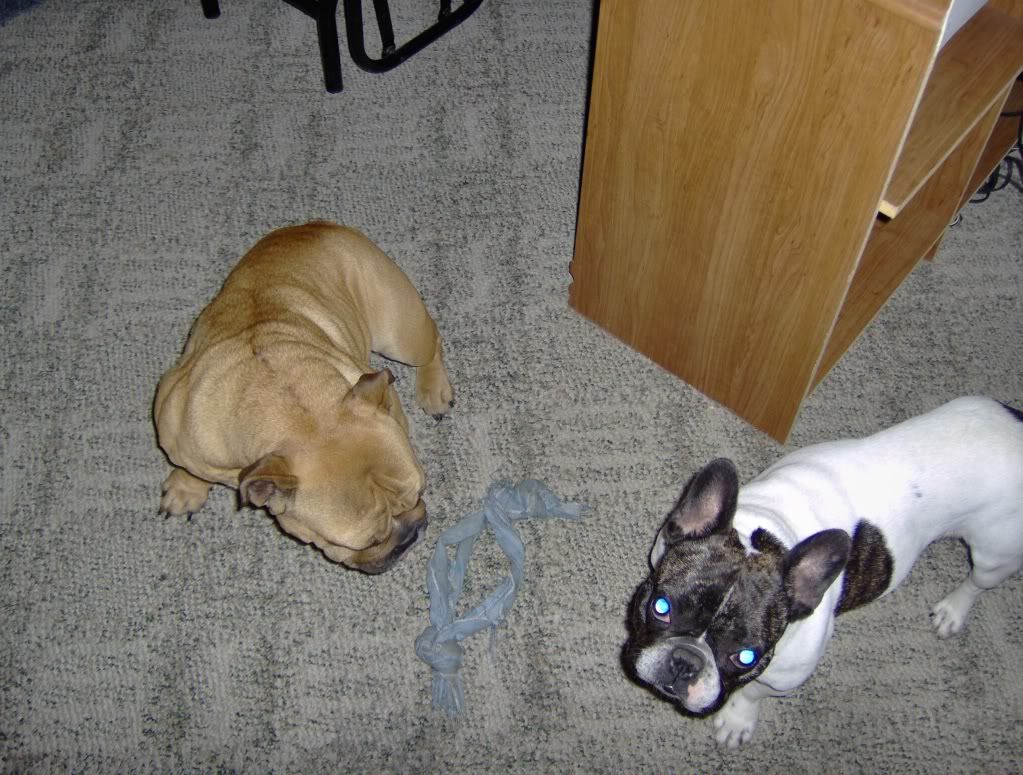 Hmmmmm.....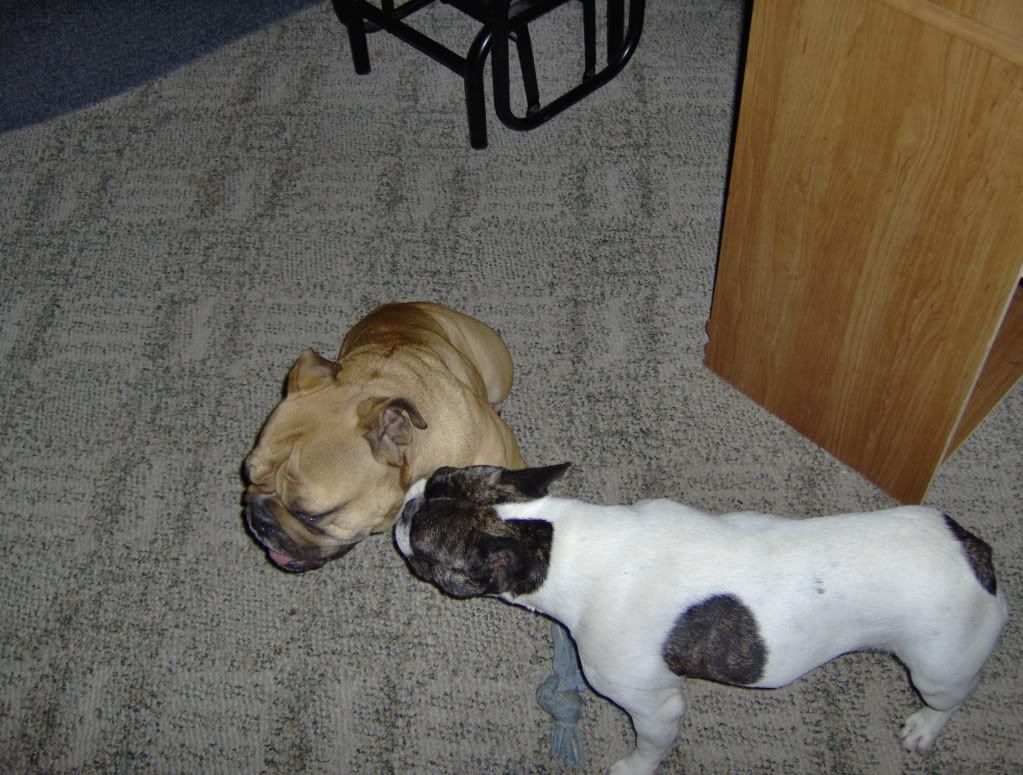 Ok I'm fine!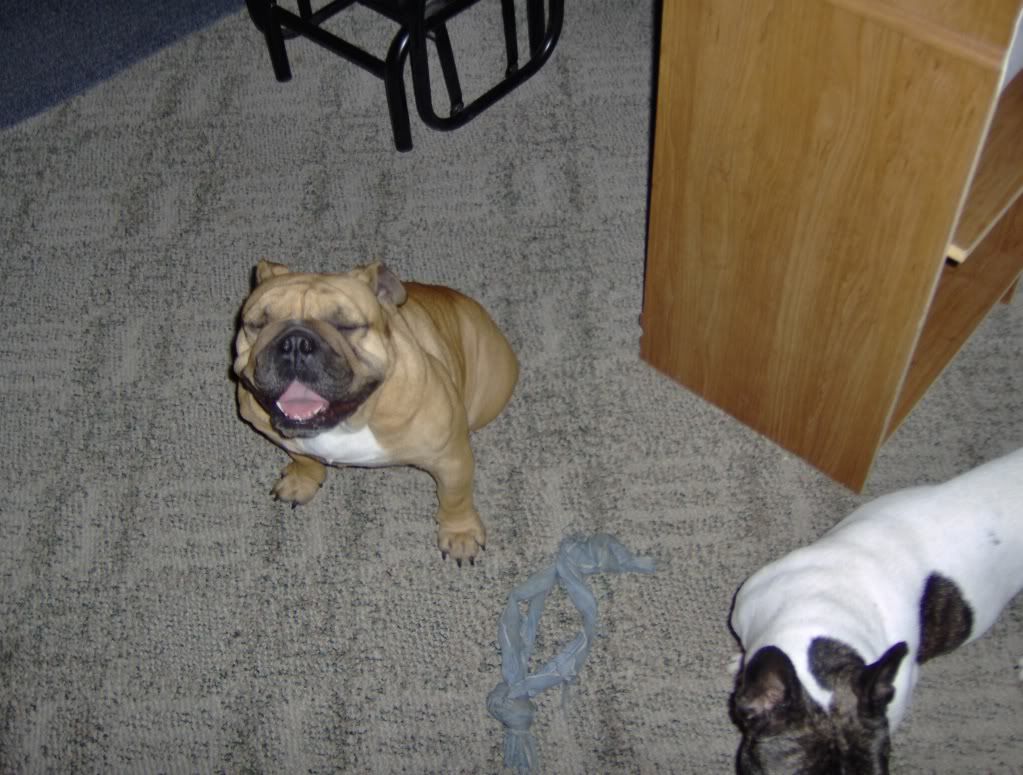 Hanging out together later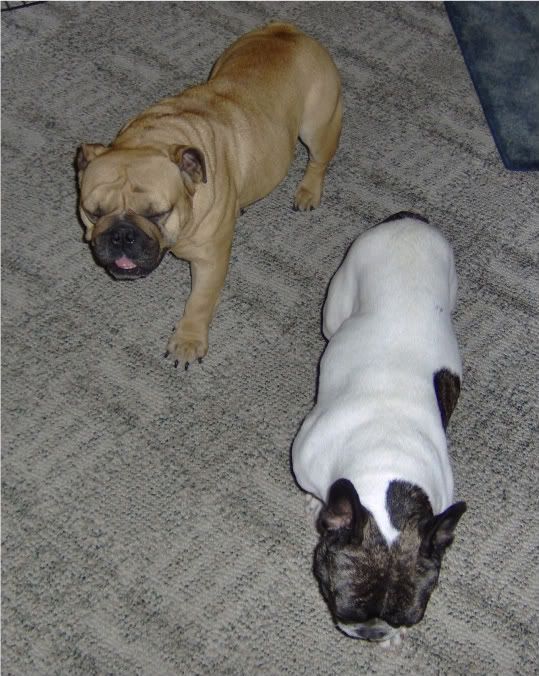 Now for the true besties, Jay and Mimz. I dont know why but these two adore each other, and are very close puppy buddies.
Be cute! Sit!! Dads in the kitchen!!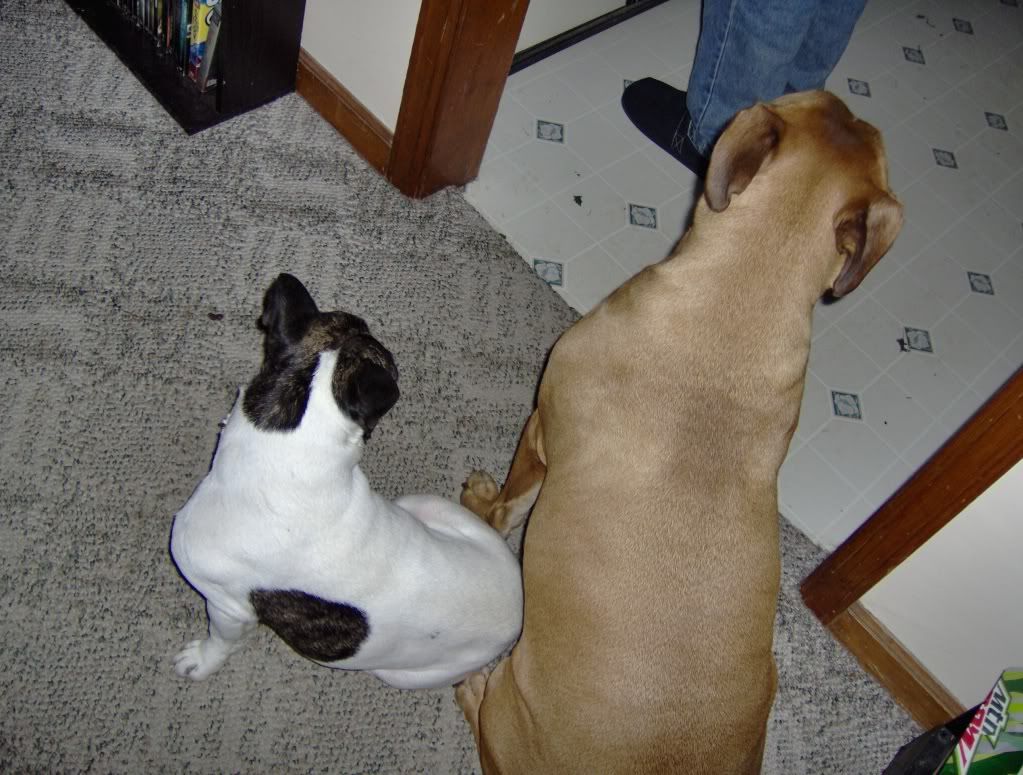 Wasn't he gonna get us somethin mom??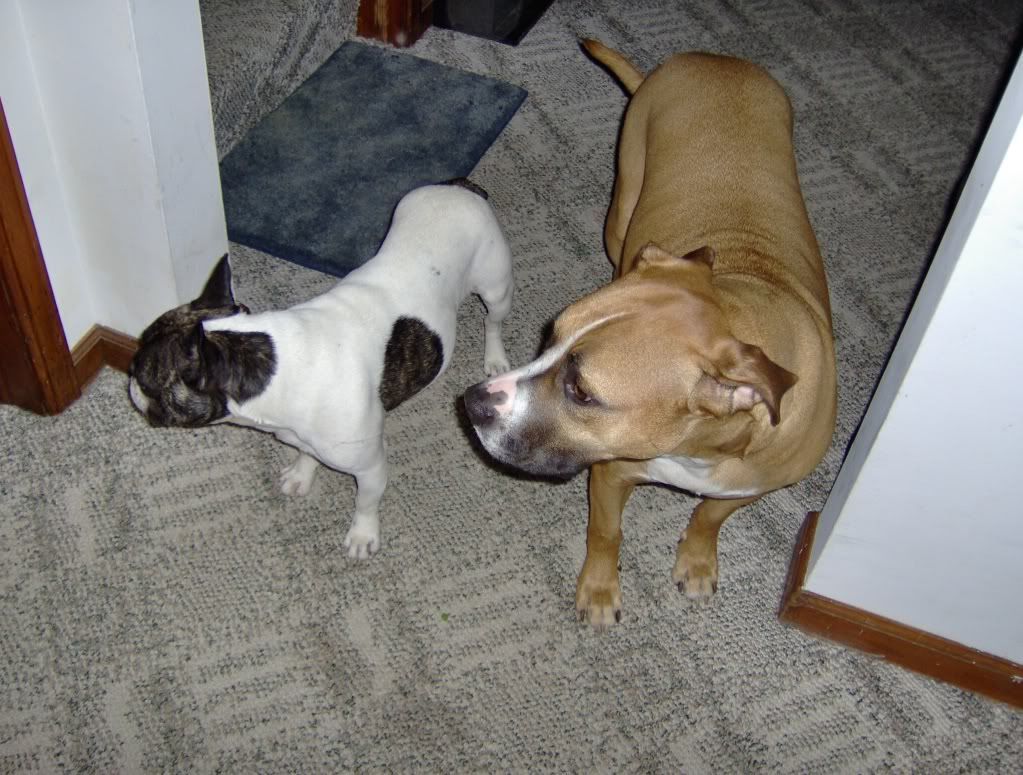 Foxy, staying out of the mayhem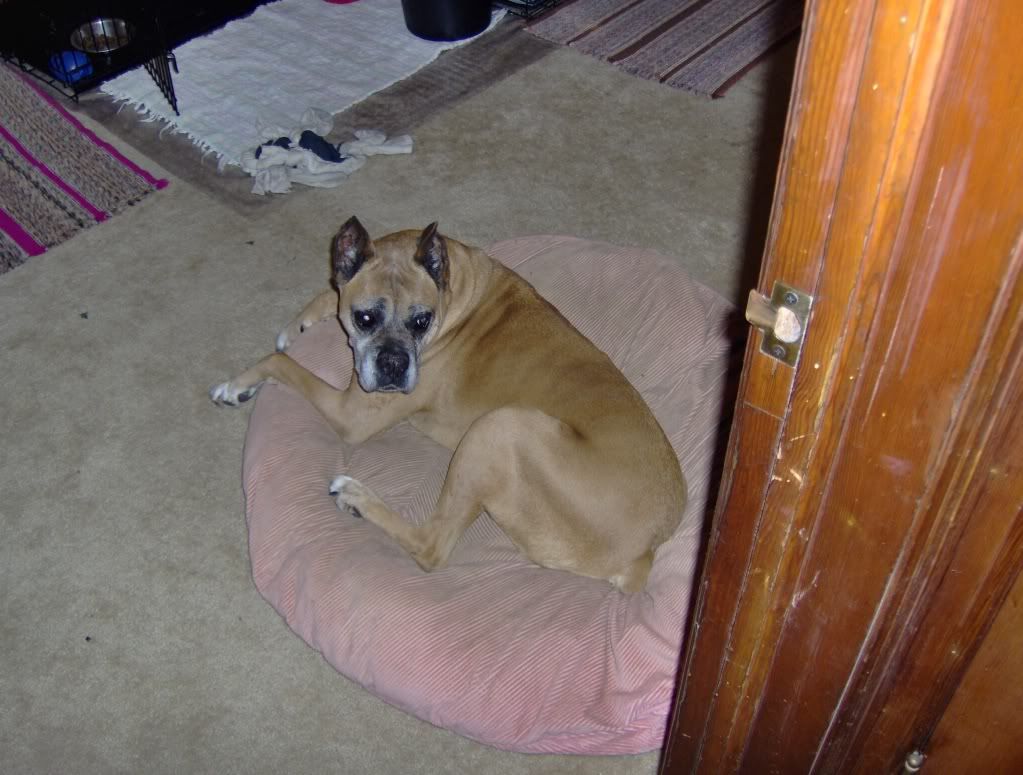 I do have to admit, although I do see them often, I wish it were longer than a week that the girls were staying. :D