I couldn't make this sh*t up if I tried!

Jul 21, 2010
7,219
728
Country

USA
Bulldog(s) Names

VEGAS and REBEL
You all know that Vegas has a Stinky Monkey, much like [MENTION=572]Libra926[/MENTION] has a Stinky Bear for Baby O. It is Vegas's most prized possession and he sucks it all the time to calm down or just to go to sleep.
I have to treat Monkey like it is a mink coat worth thousands of $$, he is getting old and worn, I have been worrying the last month what I could find to replace Monkey when he is done.
Today I go to a 4th of July sale at Beall's, and they had these Bears on clearance for $4.00, I bought one and brought it home to see.
Well the pictures will tell the story, he LOOOOVED it and immediately started sucking its face.
I took the pictures, and got back in to the truck and went and bought 4 more!! Monkey has lasted almost a year and still has some life to him, but now I know I will have a back-up. I am so happy!!!

The introduction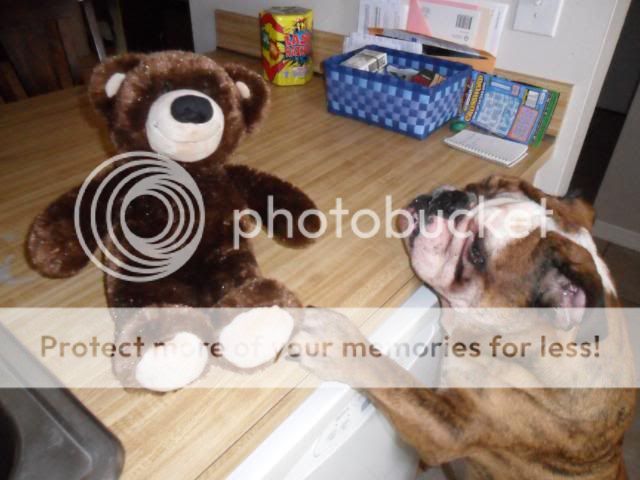 Oh Yea, he want's it!!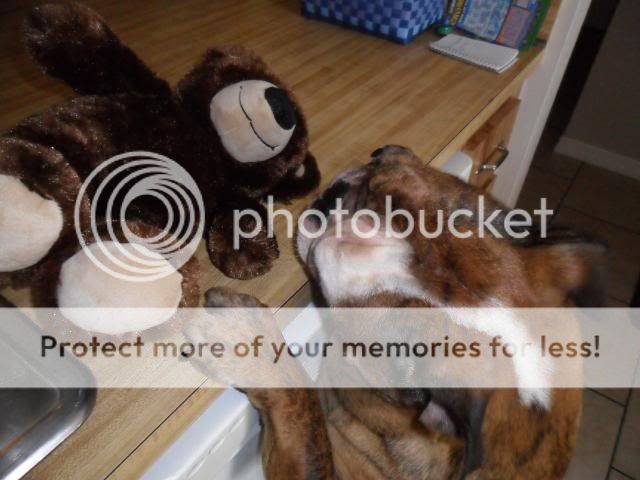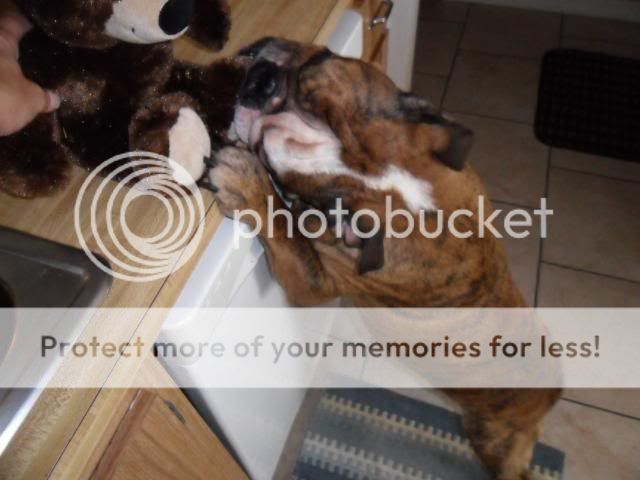 Monkey and Bear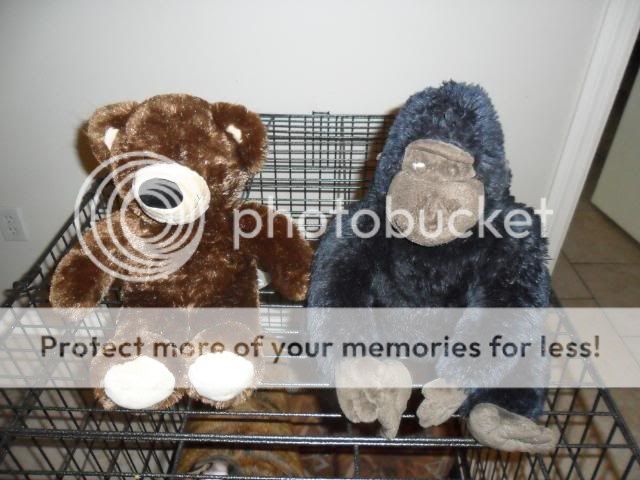 He is in heaven!! Sucking his new Bear's face in his crate!!