Worlds Greatest Chef

Feb 25, 2011
8,925
850
Country

United States
Bulldog(s) Names

Tate Rory & Finn Paddington
I think i (hopefully) burned a ton of calories trying to get my boys to keep their costumes on just so i could take a decent shot.
Originally, Finn was supposed to be the sherrif, and Tate the punker but i switched last minute. I already posted in the Halloween costume thread but i wanted to post some more of Tate in his outfit, just to get the whole sheriff-y feel!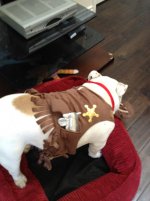 the Sheriff checking for evidence...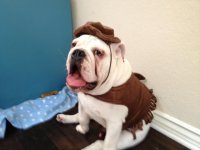 just taking a break...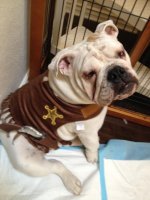 all done with my shift now...i'm calling it a day!

Last edited by a moderator: