Dog Hoarder

May 27, 2013
2,399
151
Country

Canada
Bulldog(s) Names

Megan = Meg,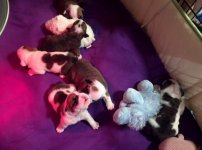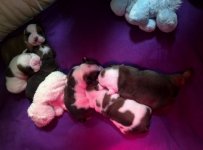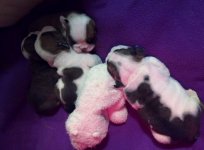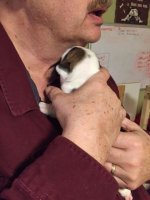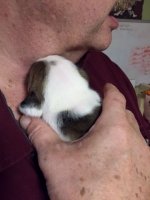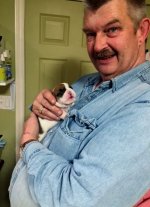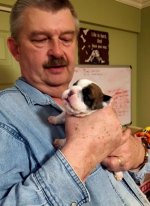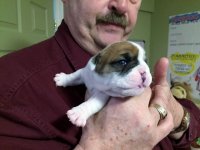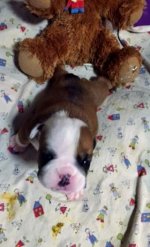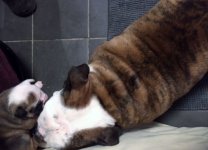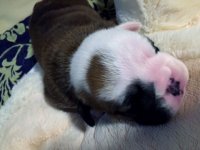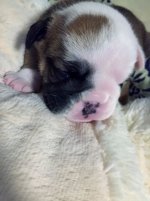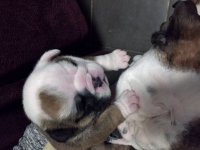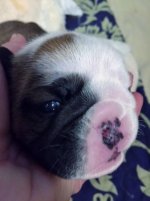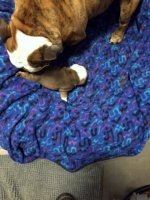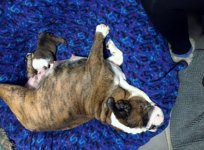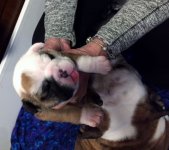 Well we did it a 12 hr drive, this time we smartened up and stayed in a wonderful Bestwesrn Hotel.
The excitement was so great we went almost right away to our breeder and spent a couple of hours catching up and meeting all there dogs ( they also breed French Bulldogs ) i was in Heaven lol .
ahh The pup we all sort of liked at EBN with the brown dot on its forehead was a male and I want only female so that one dropped from the picking process very quickly ( yes i did try and talk The Prettyone into it to no avail )!!
We looked and looked and looked , we touched them all we held them all , and went back to the hotel to sleep on it .
At 9 am we arrived back and went thru the same process but really spent time cuddling with the ones we had narrowed down too 3 .
Someone said you will know yet they are very young I might add all eye,s open all app the same size and all very healthy and at almost 3 weeks old I was surprised at eye,s open .
I picked up the last pup and held her to just under my chin just like the rest and she immediately started to lick my neck and she ended up literally cleaning My whole neck. she was not trying to suck which you would expect from a hungry always pup at that age, it was more a curious licking and I guess tasting her New DaD, because that,s the one I picked .
Meg is slightly chubbier then the rest like Rosie was I like My girls Big and Meg and Rosie are that when they were at the same age .
So there ya go it was a wonderful experience Cassy the MoM you see in the pics has been the perfect MoM to all of them , we know each other from previous visits well and she was fussing over Meg once I put her down cleaning and then settling down and giving a feed to Meg, she has been a fantastic Mother to them all.
We go to pick up Meg April 22nd , 19 days and counting for Me you have all been warned !!!! HA HA HA