Sep 3, 2018
92
1
Country

India
Bulldog(s) Names

Kobieski ( Scott)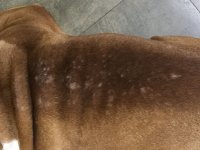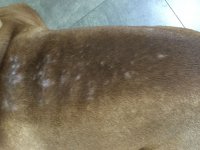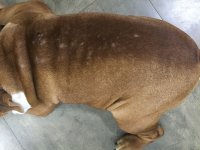 Our little boy has been having this skin issue from quite some time. Photos above. It improved when I switched from RC to Famina N & D. Off lately since the past two weeks it's been getting worse.
The spots are scaly and flaking, he is loosing a lot of hair.
Please give me some advice on any natural remedies that I could use for him. Thanks so much.
He'll be 8 months on the 6th.