Worlds Greatest Chef

Feb 25, 2011
8,925
849
Country

United States
Bulldog(s) Names

Tate Rory & Finn Paddington
I finally got my wireless internet connection today...yippee yay!!! the darn cable company screwed up my appt. yesterday but fortunately, they were able to reschedule for today.
Anyways, we moved into our house this past Friday. The boys are bewildered with their new surroundings but I believe they are enjoying their new home as much as their mommy is.
Front porch...comes with a big red swing too! i'll take a pic of that later.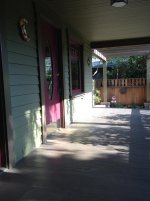 The backyard: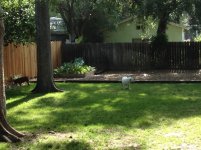 vegetable garden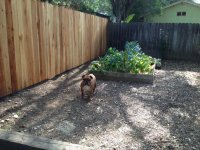 the back of the house..i really love the trees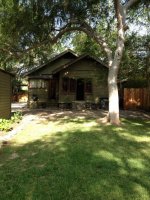 Finn exploring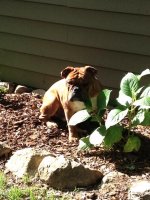 I will post some interior shots when i get the house straightened up a bit.
So far, i'm really loving my new home

Last edited by a moderator: