Dog Hoarder

May 27, 2013
2,399
151
Country

Canada
Bulldog(s) Names

Megan = Meg,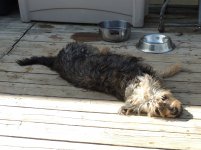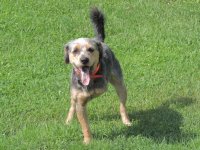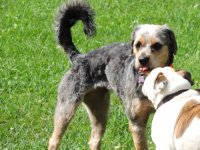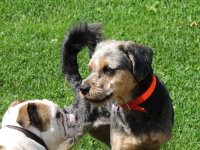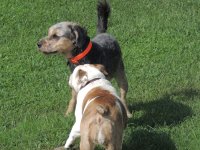 Nelli is My wonder wanna be a Bully dog , she came to Me from a save organization I have used I guess now for years I can say .
Nelli is or thinks she is a bulldog all in part due to inseparable relationship with Megan and Rosie you could say there now bonded .
We went to the groomers toady , I have never had a dog that needed grooming other then what I do at home , the first pic is My Nelli just back from her tour of the bush and swamp she has what i call blinds all over the property . They look like deer beds perfect round trampled down circles she lies in in various parts of the 8 acres to lie in wait for any poor animal that comes by , she does not hurt them in any way just like to chase them and I think she feels she is protecting the property .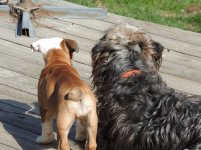 Nelli came in this morning to have breakfast dripping in mud and Beaver poop with a tinge of cedar so that was it off to the groomer !