I'm not OCD....now who moved my bulldog?

Staff member
Community Veteran
Jul 28, 2011
47,528
2,325
Country

USA
Bulldog(s) Names

Lambeau, Chelios (Frenchie), Nitschke (2004-2011) and Banks (2005-2014)
She was sufficiently spoiled throughout the day on Saturday!! Balloons, toys, treats, a special dinner and LOTS of play time and lovins!!
Here are a few pictures from play time in the yard... BTW, all new toys with the exception of the soccer ball are in the trash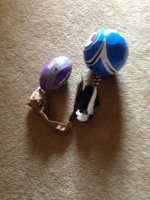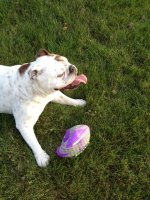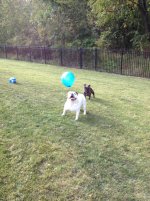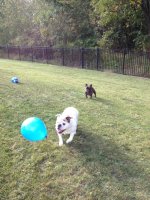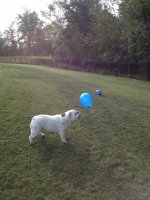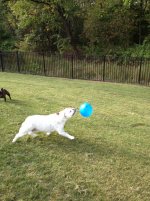 The way she has been playing the last three days , you would never know she just turned 9 years old! Thanks for all the b-day wishes!