Oct 14, 2011
290
16
Bulldog(s) Names

Tonka
I finally got around to posting pictures of Tonka in his new fleece from [MENTION=983]LariP[/MENTION]!!!

He will be nice and warm during our WI winter! I went a little nuts with the photos but that's because he was too darn cute!!!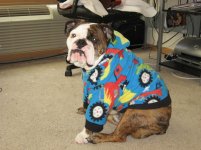 I'm not so sure about this Mom!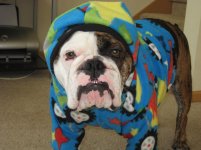 Had to include a hoodie pic!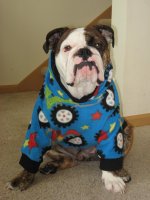 I'm so handsome!!!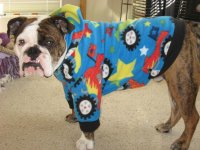 This is my most flattering angle!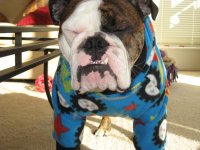 If I close my eyes and count to 3, maybe this thing will be off me!