Jan 15, 2013
134
3
Country

USA
Bulldog(s) Names

Brock & Brink
So the young and older pup idea has been working out, though more exhausting then previously predicted lol. Totally did not factor in constant weather issues making certain tasks (like basically hourly outdoor potty sessions) a pita lol. But the cuteness overload has made the sleep deprivation unnoticeable :D. So in addition to just the basics we have started being really persistent with teaching "sharing" whenever we can in hopes of keeping the boys from having a showdown (or any more than are needed for boys lol), and it's been going well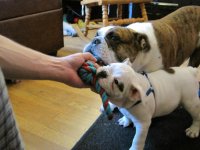 Sharing papa...I mean the toy lol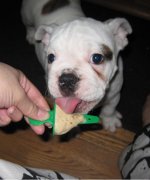 Homemade treat time (learning the important sharing lesson)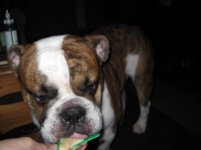 Both did soooooo good on sharing not one growl, whine or push XD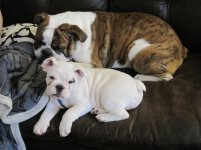 Sharing cuddle space.
And after all that sharing time they got some deserved alone time.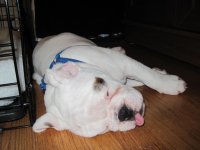 OMG I never got to see puppy tongue tippy like this with Brock even now a year later! Brink is such a snorer!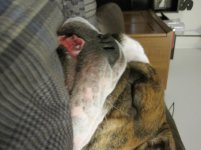 This is the sleep face I'm use too lol (not sure why it wont upload the right way) but yes Brock is all gums lol.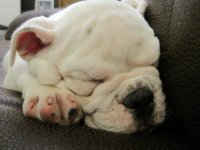 And since it was so loved last time, grumpy sleep face part 2