Earlier I doing somethings around the
house.Then I start to hear Jozi cry. I call
for her nothing. Call again, nothing.
So I start looking in all the normal spot, still
nothing. Then finally she whines again sounds
like she is in the living room. Check there again
nothing. And I look to the top of the stairs and
what do I find?
This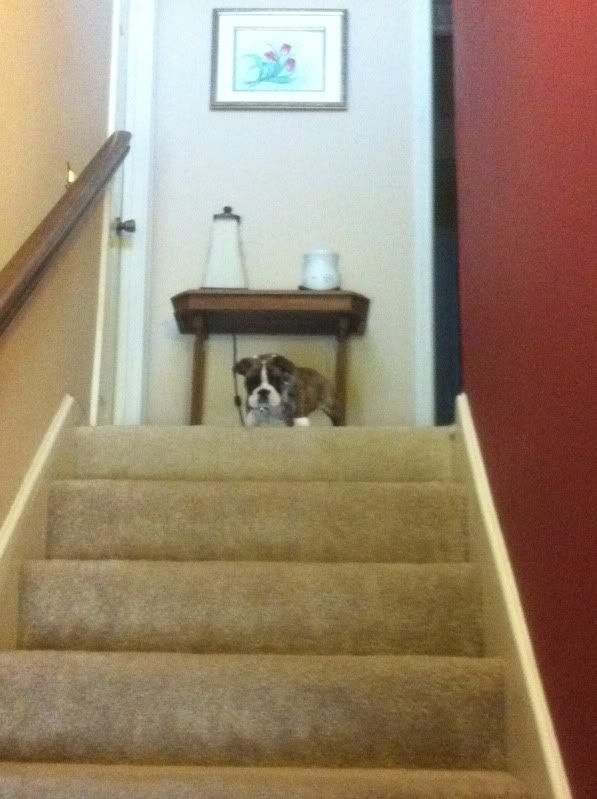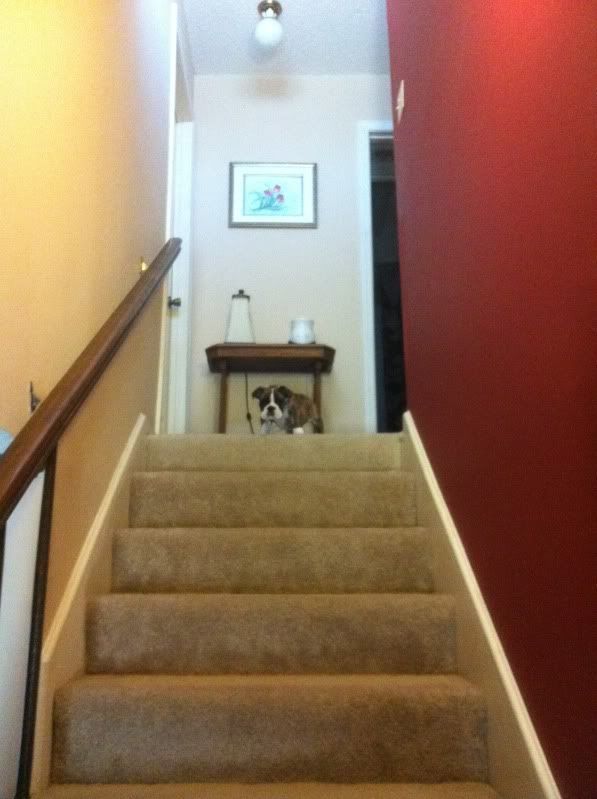 She can't get down now. So we have been running up
and down the stairs all day. Well at least she
runs up and I have to go get her down.