Head Pooper Scooper

Staff member
Mar 21, 2011
13,407
848
Country

USA
Bulldog(s) Names

BeBe, Hazel, Lucy Lu, JLO, Hillary, Henri, & Katie
Here is a pic of Jewel's brother Tyson. We co-own Tyson with Tammy Turner who is going to show him at the Nationals in Chattanooga, TN in a few weeks. So we want to say good luck Tyson, knock 'em dead!!! I have put a pic of Jewel here to so you can see the resemblance. Plus a pic of their sire Doc. He is so handsome and you can see Doc in both of them.
Tyson when he was about a year old.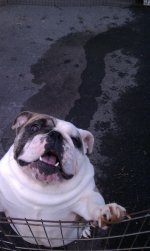 Tyson now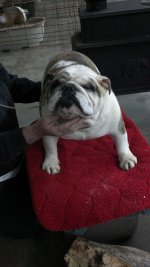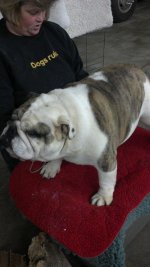 Jewel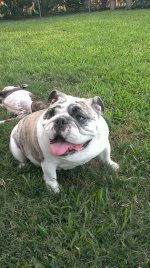 Jewel and her baby Gema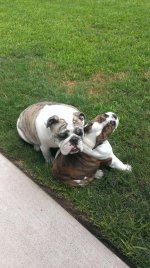 And here is big daddy Doc. I just love this big guy, he is just so sweet.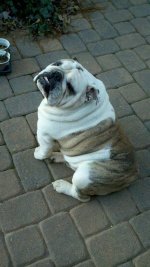 Doc is also going to Nationals this year and showing for the last time. He has been a champion for year and is in a special show for these older champions. I so wish I could go and watch him show for the last time, but we have Frenchie pups we need to take care of so we have to stay home. Good luck Doc, I know you will own the ring.