Jul 15, 2011
268
41
Bulldog(s) Names

Arwen Undomiel
Well, she finally graduated from her puppy kennel to a 37" Kong crate. It's a nice 2 door cage, and she had no trouble going in... In fact, she jumped in with one of her chew toys, before I was done sliding it into place!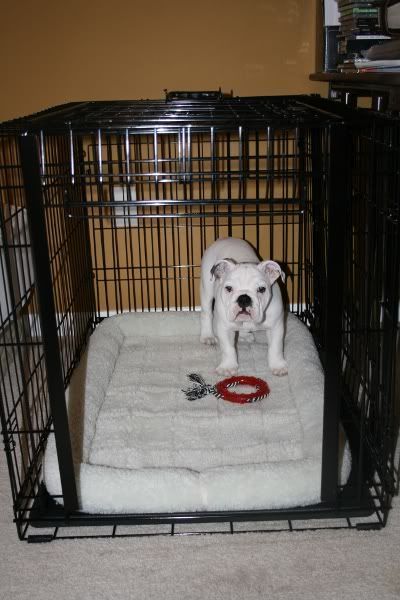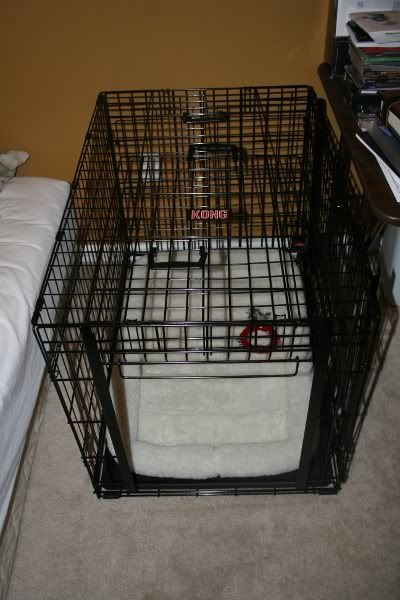 For now, I'm going to leave the divider wall out, since she does not

in her beds.
I also got her some Bullie size stainless bowls - again, did not phase her a bit. I put her lunch down in the bowl she had never seen before, turned & walked 10 feet to my desk to get my camera. Walked back and she was freakin' done!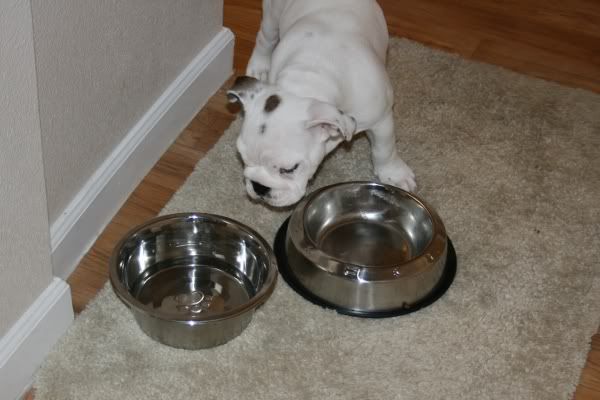 I swear, this dog is a vacuum!... food, legos, whatever!