Dog Hoarder

May 27, 2013
2,399
151
Country

Canada
Bulldog(s) Names

Megan = Meg,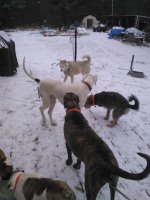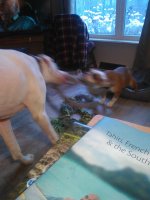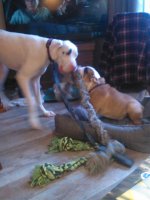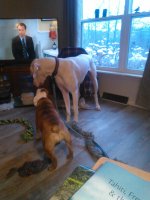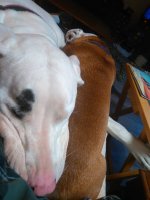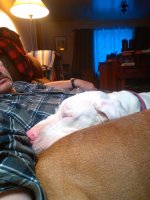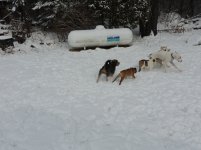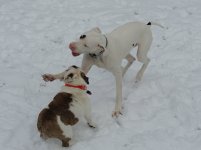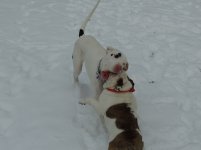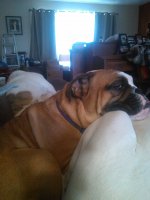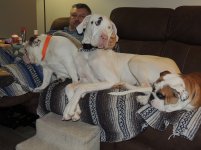 Meg ( Bully ) and Molly ( Great Dane ) since they met app 4 months ago and app the same age think a month apart have built quiet a bond .
They play like mad together and of coarse sleep beside or on top of each other , when it is walks up the road they explore together . The thing I find most interesting is there communication , Molly is deaf so there bodies do all the communication. I realize there tails are a large part of there communication like all dogs but to me there must be more .
Sometimes they just stare at each other and it seems to be a conversation taking place , not figured it all out yet work in progress for this stupid human !