Bulldog Spoiler
Community Veteran
Apr 3, 2011
1,750
128
Country

USA
Bulldog(s) Names

Matilda A.K.A Sassy Pants & Mighty Mack A.K.A. Fat Peanut
My daughter has been telling us about another EB in the neighborhood. Well, Matilda got to meet him tonight. His name is Chubbs. Pics aren't too good, they wouldn't sit still.
Matilda is the one in the corner bearing her teeth.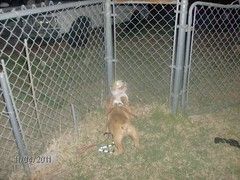 002
by
Britajsmommy2011
, on Flickr
That is Chubbs butt on the left.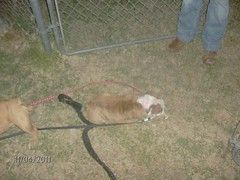 003
by
Britajsmommy2011
, on Flickr