It's been a while since I've posted new shots of Ellie, but we just got back from a 2 week vacation to Washington D.C. and have managed to stay pretty busy.
This one is from Ellie's 1st night back home after boarding at the vet's office. I came to bed not only to find her in my spot, she had drug her fleece blanket from the foot of the bed to the head and was cuddled up on it. At least Mrs. Spork was the butt of this picture.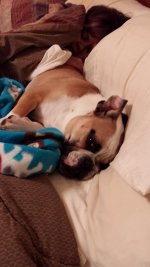 From tonight not being very ladylike...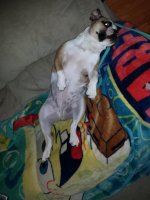 Also from tonight ready for bed.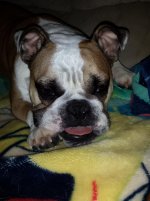 Last edited: