Jan 15, 2013
134
3
Country

USA
Bulldog(s) Names

Brock & Brink
The boys have been loving all this summer weather! Not momma so much as all momma does is worry about over heating and running on wet grass and getting hurt
but I'm getting better! They're just so cute running around like little nuts.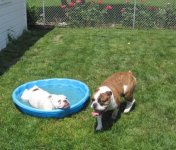 Brink took over the wading pool.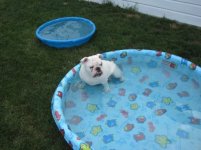 So grandma got her grandbullies a bigger one.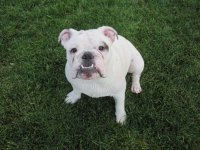 A brief moment of calm lol.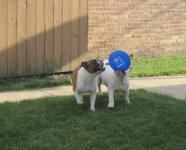 They grew up so fast
Brink isn't even 1 yet and he's as big as Brock.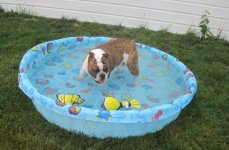 Brock loves the pool too!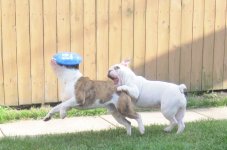 Brink pretending to be a lion while Brock is a gazelle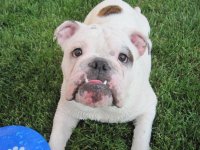 Brink's "innocent" face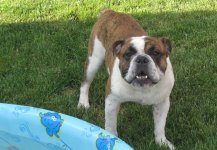 =)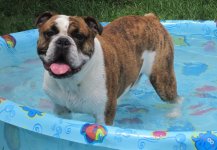 My handsome boy.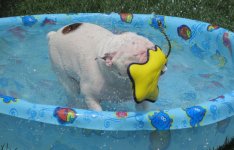 LOL! Brink is serious about his water toys. Stingy is mid shake.
He likes sharky too.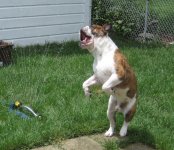 LOL Brock's first water sprinkler experience.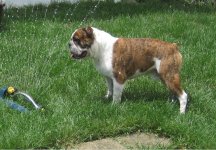 Brink hated the sprinkler but Brock,
Brock is in love with it.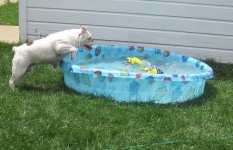 About as far off the ground as Brink gets lol.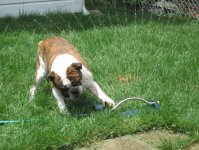 Figuring out how to drink water.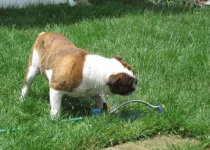 He's a fast learner.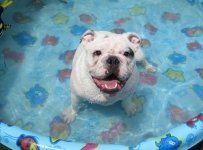 Happy Face!