Aug 4, 2013
14
1
Country

United Arab Emirates
Bulldog(s) Names

Angus
Hello everyone! I'm new here and we've just taken home our very first English Bulldog puppy a few days ago and boy he's so cute!
We still have a lot to learn on how to care for him and we're hoping we can learn a lot from this forum.
He's only 4 and a half months old now and 25lbs. Do you think he's going to be a big boy?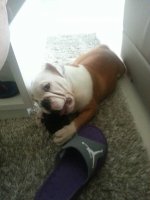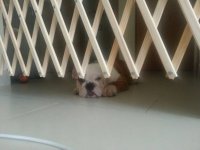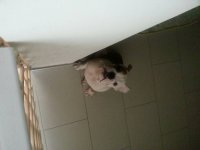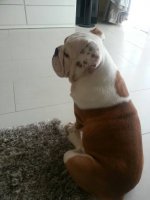 Sent from my GT-I9300 using Tapatalk 2