Aug 22, 2010
407
79
Bulldog(s) Names

Bruno
Hi Guys!!!!
I wanted to catch up with everyone and just let everyone know that Mr.Bruno has fully recovered from his REALLY bad Staph infection. A total of 6 months of several antibiotics and he is clean. Vet said he should stay clean for a while but it will most likely eventually come back, but that I should contact him as soon as I see his bumps return. This way we can nip it in the bud now that I know what it is and am not messing with foods and other suspected allergies like I did before =(
He has put all his weight back on and is back to his bully 59 pounds =)
My son and I took Mr.Bruno to the lake today for a bit and let him chase a few of the ducks around for a bit ( 10 min to be exact ) and then he was out of breath LoL. We hung out in the shade, I let him dry off and snapped up a few pics.
Hope you guys like them.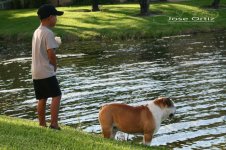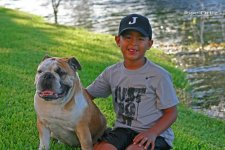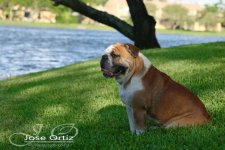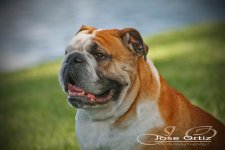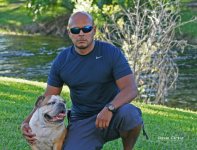 Last edited by a moderator: