Aug 22, 2010
407
79
Bulldog(s) Names

Bruno
I had our 3 Bearded Dragons out. Bruno loves to goof around and just watch them. They all hang out by the glass door taking in the sun for hours.
The one pic with Bruno and his mouth open is actually him yawning, not him getting ready to eat him.
I think that pic is awesome!
Enjoy the iPhone pics

*** ADDED***Video links. Videos of Bruno at 4 months and 8 months playing with the dragons. He is almost 2 yrs old now and much much gentle around them.
http://www.youtube.com/watch?v=uEjZKaJFt44
http://www.youtube.com/watch?v=jD_d7j8e0pw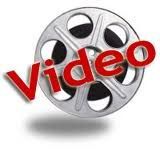 *
Sent from my iPhone 4 using Tapatalk
Last edited by a moderator: