Aug 28, 2011
348
9
Bulldog(s) Names

Uni & Boadie
Merry Christmas from Uni and Boadie! I used some of these on our cards this year. I just uploaded many more in my Christmas Album.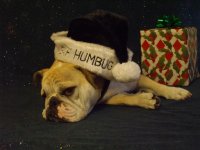 Uni being a Grump! It really one of my favorite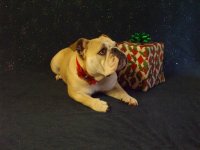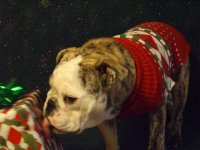 I wanted them to be interested in the present, so I thought if I put bacon inside they would want to get into it more. Well, I ended up putting a little bacon grease on the box under the paper. And Baid sure did like it!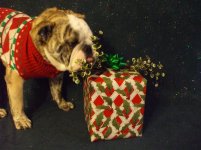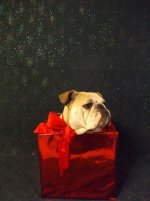 Uni didn't like mommy's second great idea either!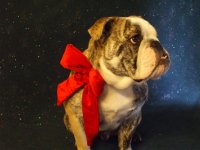 And I had t post the chin :D