Aug 15, 2015
350
32
Country

Usa
Bulldog(s) Names

Murphy Hudson Nash & Milton Virgil
So......
I just put a deposit on my new bulldog boy!!! He is just now 2 weeks old.
I can pick him up in January sometimes.
He is just too cute!!!
I am curious to see what color he is actually going to be.
He looks gray on his left side but has other colors on him.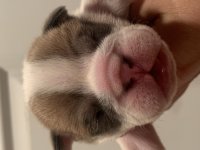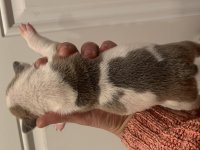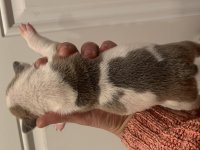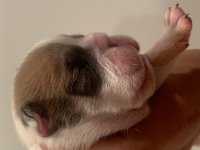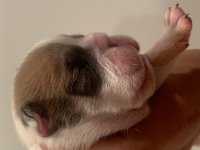 She said something about sable then possibly blue fawn?
He could be purple, but I get a new baby soon!!!