Arts'y bulldog farts'y

Community Veteran
Oct 5, 2012
882
61
Bulldog(s) Names

Sir Remington (Remi)
Okay, so yesterday I posted here:
http://www.englishbulldognews.com/forums/showthread.php?26588-So-freaking-excited
regarding my excitement about the zipline (aka aerial run) we were putting up for Remi. Well, less than an hour later, here it is.
For some reason I was surprised by Remi's reaction. I expected him to turn to me and say, "Wow, Mom! This is awesome!!!' Instead it was more like, "the f*** is this?!"
Here is his little adventure, but I think he's starting to get the hang of it!!
WTF??!
Okay... the sound it's making as I walk is a little terrifying.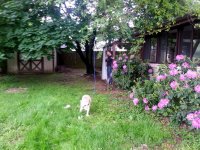 Awesome, I made it.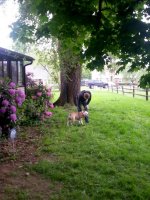 Husband smitten with his handy-work.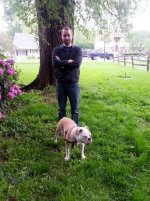 Remi finally testing his limits.