Owner/Administrator

Staff member
Community Veteran
Jan 28, 2010
24,756
1,245
Country

USA
Bulldog(s) Names

The Home of the Desert Sky Pack
When you read a topic, you may want to reply to several different posts within the topic, or one particular post in the topic.
Replying using the
feature is excellent for this, so then the other users who read your post will know what you are responding to. This will add the other users post into your reply with quote tags around it. Here is how you do it:
If you want to reply to a single post by another user, click "reply with quote". This will add their quote into your reply, so it is clear which post you are responding to.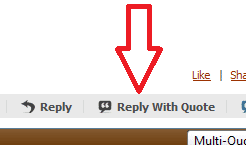 To reply to more than one post, click on the multi-quote icon. It will put a checkmark on top of the icon. Do this on all posts you want to respond to. Once you have selected all the posts you want to reply to, click the "reply with quote" button. All quotes you will respond to will now be inserted into the reply box.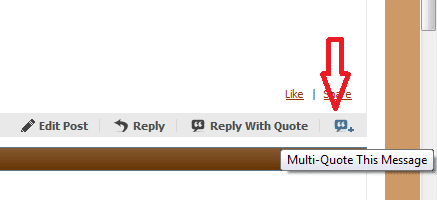 I just used the multi-quote on this post, so you can see an example of what this feature does: