Sep 10, 2014
50
4
Country

Canada
Bulldog(s) Names

Tia
Ok, well I have 1 cat missing from the pictures (it seems I don't have a picture of her), and I didn't include the 2 birds and the 2 rats here, but here is our clan.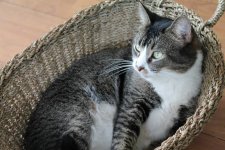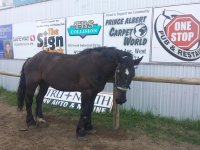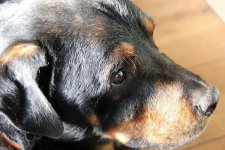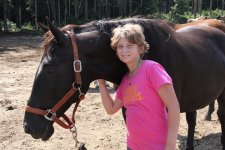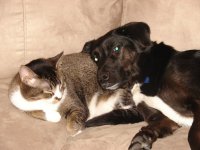 The first picture is our cat Cricket (SPCA cat). He thinks he is a dog!
Next is my Percheron horse, Moustache Bob. I have had him for about 6 weeks. He is 22, an ex-Amish horse, and the sweetest gentle giant ever. He is thin but we are working on that!!
Then comes my Rotty Taz (SPCA dog)! He is 10, we adopted him 6 months ago, and he is ever so charming!
Then comes my daughter, and her horse Kassy (one one of my daughter's likes to ride). Kassy is a 15 year old Percheron cross.
Lastly is our border collie cross Trixie (SPCA dog), cuddling with our cat Cricket.
We have a pretty full house (we don't have an acreage, the horses are boarded), but there is SO much joy and love! I feel blessed to have a full heart, a full home, and a VERY patient husband! LOL
Last edited: