Owner/Administrator

Staff member
Community Veteran
Jan 28, 2010
24,756
1,245
Country

USA
Bulldog(s) Names

The Home of the Desert Sky Pack
Lou's Doggie Boutique has given us a coupon code for English Bulldog News

10% off any order of $15 or more, expires on August 30, 2010
Coupon code EBNEWS2
If you are a registered member of English Bulldog News, please see the coupon code for 15% off on the members only board! Here is the link:
http://www.englishbulldognews.com/f...RS-ONLY-Coupon-code-for-Lou-s-Doggie-Boutique

Click Image to visit Lou's website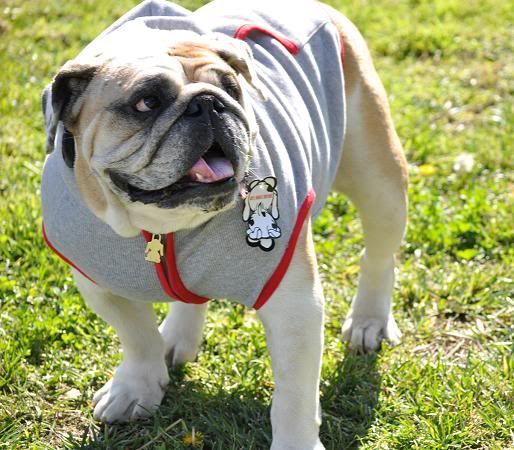 Our Hoodies are made of high quality mix polyester/cotton fleece. The material is smooth on the outside and soft on the inside. You will notice that we sew each hoodie with care and precision. We carefully put binding completely around the edges of the pocket, hood and the entire garment. The zipper in the front separates for easy on and easy off your pet. The pocket is a true pocket in that you can put a doggie bag, or keys and money or treat for your best friend. The zipper pull is a dog!
Last edited: