Head Pooper Scooper

Staff member
Mar 21, 2011
13,407
848
Country

USA
Bulldog(s) Names

BeBe, Hazel, Lucy Lu, JLO, Hillary, Henri, & Katie
Here are a few pics from the Bulldog Club of Texas Specialty Show this past weekend. We had a lot of good looking bullies there. English Bulldog Rescue Network Houston also brought some of their rescue bullies and foster bullies there and had a parade Saturday. I included some of these pics as well. We had a good time, but it was tiring, setting everything up and then cleaning it all up after the show.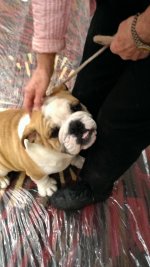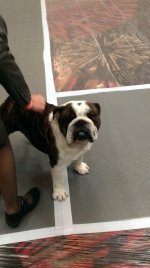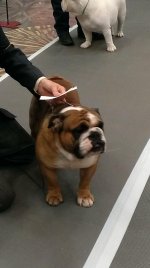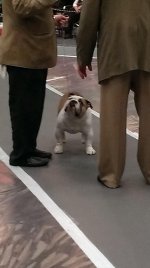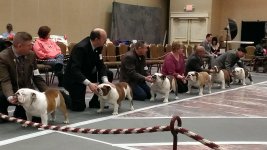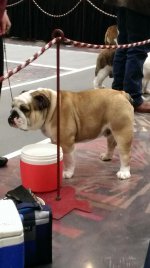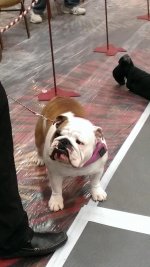 Here are some for the foster bullies that were in the parade.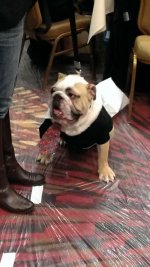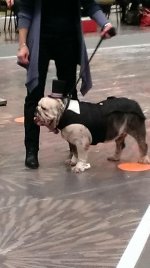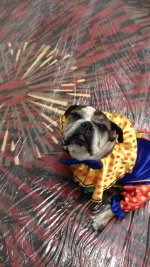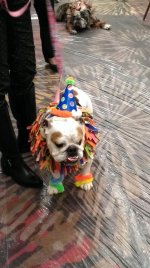 This is Lenny Stump, this poor guys looks great now comparied to what he looked like just short while ago when they picked him up. He had Demodectic mange and a skin infection so bad he was bleeding all over. Plus cherry eye and several other problems. The angels at EBRN Houston got him the medical care he needed and in a foster home who just love him dearly. He is just the sweetest little love bug and loves to snuggle with his foster dad. It was such a joy seeing him there Saturday and spending some time with him.