Aug 15, 2015
350
32
Country

Usa
Bulldog(s) Names

Murphy Hudson Nash & Milton Virgil
Frenchie that is.
Was not planning on getting a baby, I mean always thought about it but we went camping this weekend and it just happened lol.
His name is Malloy.
His first vet appointment is this coming Saturday.
I got all of his papers and everything from his very first check up. He does have a mini cough, and he is on antibiotics for 15 days.
And Murphy and him get along
Everyone sees the pic and says he doesn't look amused. That's just his face!hahahah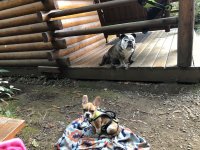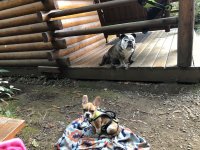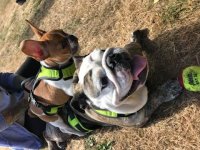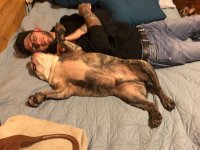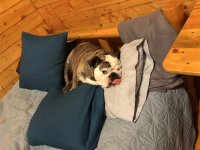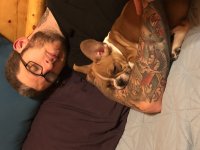 Can't wait for Christmas so we can do the Christmas card exchange!!!!