Bully lovin' movie buff
Community Veteran
Jun 29, 2012
2,515
89
Bulldog(s) Names

Lola and Lucy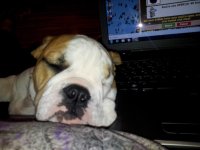 Lola snuggling with me and the computer while I played farmville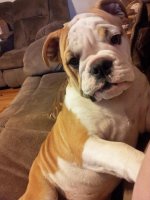 This was taken while we were playing with a toy seconds before she took a nibble at my hand instead of the toy.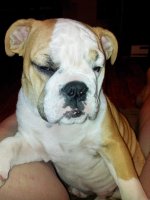 Stink eye right after she woke up from a nap.
I havent been on much but Im in the middle of a move. We pick up the Uhaul thursday morning them we leave early friday morning. Once we are settled I hope to be on more! I miss reading all the posts!