Oct 15, 2012
477
33
Country

USA
Bulldog(s) Names

Lady Guinevere, Little Be
Yesterday we spent the day in Tucson. Both my girls had a good day!
If you look closely in this picture, you can see someone discovered cactus..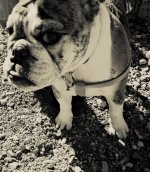 Babie was being a digger dog and Guinevere decided she would lay in the hole.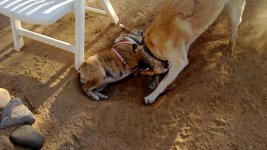 And finally, the cutest face of all. Worn out from a long day of fun!