Owner/Administrator

Staff member
Community Veteran
Jan 28, 2010
24,756
1,245
Country

USA
Bulldog(s) Names

The Home of the Desert Sky Pack
For those of you who bought a raffle ticket for Millie and Manny, I wanted to give you an update.
Here was the original post of the raffle:
http://www.englishbulldognews.com/forums/showthread.php?1187-Raffle-for-Millie-and-Manny
Anyway, here is a new picture of Manny. He is doing much better, but still on a very LONG ROAD to recovery.
I would like us all to take a moment to thank Illinois English Bulldog Rescue, Foster Mom Cindy, Carolina Pet Pantry for raising thousands to help pay for Manny's care, and everyone else who has pitched in by providing support, donations, supplies- this is what it is all about.
To read the story about Millie and Manny, please visit this link:
http://www.englishbulldognews.com/RescueStories-ThenAndNowPage4.html
Without further ado, here is Manny: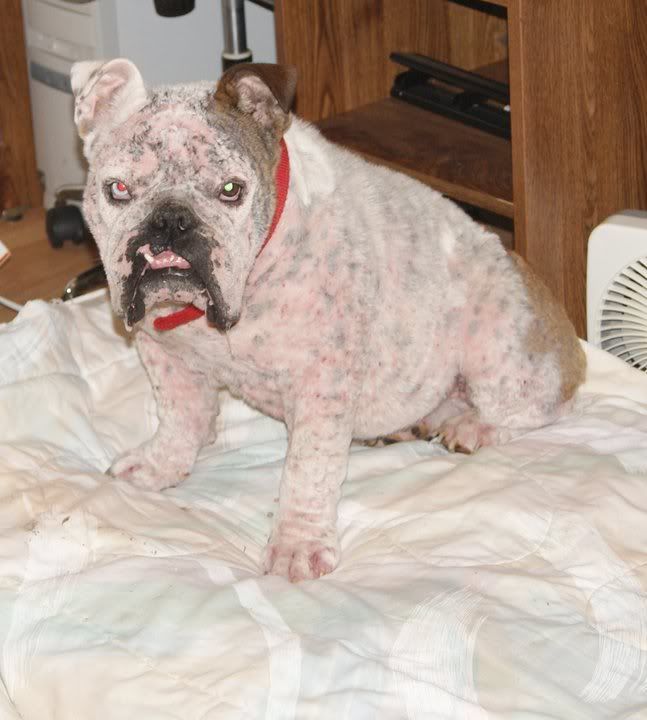 If you would like to get updates on Millie and Manny's progress, visit Illinois English Bulldog Rescue on facebook. They are wonderful about keeping their followers updated.