Jul 12, 2013
628
49
Country

USA
Bulldog(s) Names

June
Haven't posted any pics in awhile and I was starting to feel selfish by keeping all these to myself, and loving all the pics ya'll post

She loves the car... even though she can't see out of the windows yet haha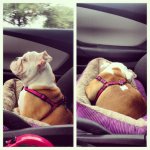 She hates clothes... SO FAR! But I think I just need to find some that fit. This was a medium and she looked like a stuffed sausage.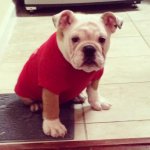 This was her first trip to the dog park and she LOVED it! I've only taken her once after this time because we got a lot of rain for a couple days and there are some muddy areas at the park. I plan on taking her a lot more though. I love her crazy eyes in the bottom picture hahaha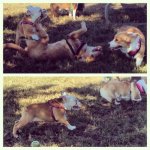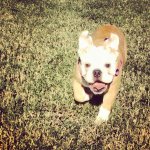 We call this... the many faces of June. Her hungry face, her "mom where have you been" face, her happy face, and her "I hate pictures" face.
And her "I love pictures" face... or maybe she just wanted the treat in my hand...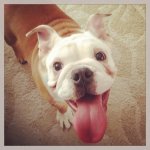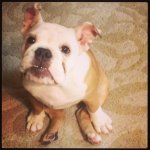 Sometimes she hates when I have my phone in her face... Ha!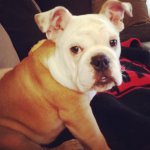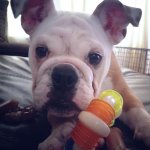 But sometimes she wants to be IN my face...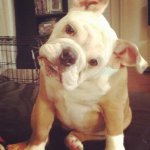 But mostly she just likes to sleep