Sep 20, 2014
193
7
Country

usa
Bulldog(s) Names

Hank, Ta-hank and Emma
ya don't wanna get me started on dress up and costume contests.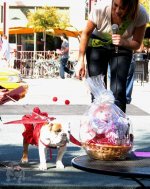 Dulce won "Best Dressed" at the Valentine's Social that year. She won three out of the four years that she attended.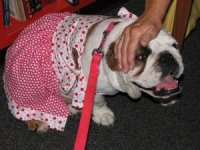 Dulce's first "mom sewn" dress created to hide the spay scar and fur loss when she first came home.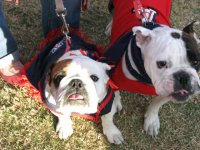 A U of A cheerleader dress created for Dulce worn for ESPN Gameday 2009. I need to find the better pics though
.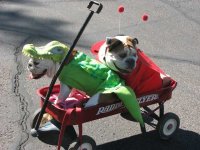 Another one created just for Miss Dulce...She was the cutest little alligator ever. Shoulda seen this from the top.