Snookie ain't got nuttin on me!
Feb 6, 2012
4,928
181
Bulldog(s) Names

Brutus (EBD 6/4/11), Chanel (Pitbull 12/23/06)

OH This is Brutus's best little bud my nephew Alessandra they are waiting for my husband to get home!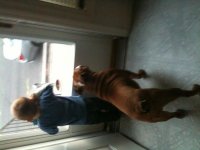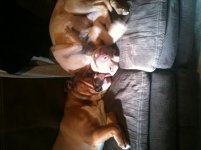 These 2 are always sleeping together in the craziest positions! I swear Chanel just does it so that her little brother is comfy! THis was Brutus barking at me b/c I had his kong to get his attention! ADD for sure! LOL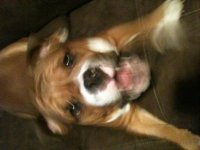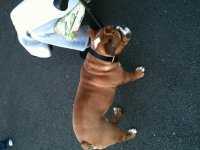 He was watching the leaves and waiting for it to move so he could chase it!
Last edited by a moderator: