May 9, 2013
445
11
Country

United States
Bulldog(s) Names

Zeus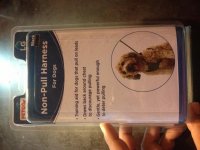 This is our new leash, we got it at petco. We got a large and it adjust just fine to fit him. It's a little weird to put it on him but I'll get use to it. I felt like it did help.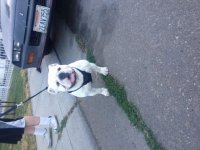 Idk why my pics are coming out sideways. Anywho. Here's Zeus.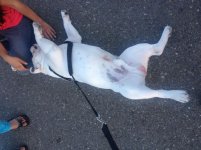 He loves the attention of all the neighborhood kids.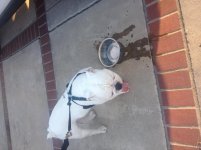 Water break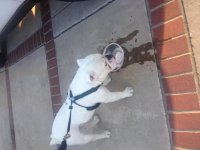 Thirsty thirsty. After all that interactions with the neighborhood kids. I hate the tear stains. I been cleaning them with this wash I got and I feel like I made it worse. Is that possible.
Thats him on our walk it fits him good doesn't it

.