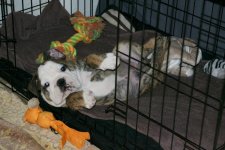 So almost one weeks has past with our new pup and he is absolutely adorable. Totally different from Usko, but there is one thing they have in common....they love to sleep on their backs.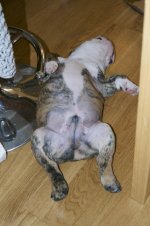 It doesn't look like Voitto is too stressed in his new home.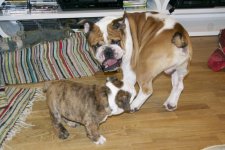 Usko and Voitto are already playing together, but not snuggling.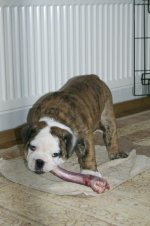 Voitto really loves his raw food.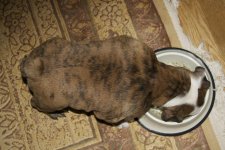 It is so nice to feed a dog that eats with good appetite.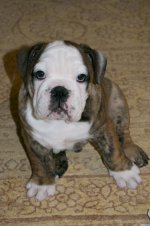 Is he cute or what???
Last edited: