Here's my baby girl Kylli. Kylli is from the Netherlands. She is only 10 weeks old, but was a real champ during the whole 2+ hours flight. She is the sweetest little puppy.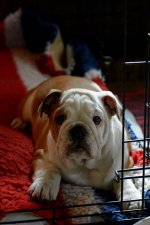 Kylli didn't want her pic taken early in the morning and turned her back on me...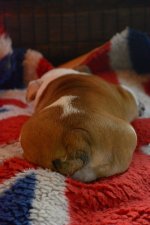 First snow...not nice....like to poo inside...