Feb 3, 2012
2,686
311
Bulldog(s) Names

Abby (my Sweetie Head 10.24.11-11.23.12) and Otis
Can I vent? I have been out of my mind these past 3 days over my Abbyhead and nobody at home gets it. . "Don't worry!" they tell me. "It's just the medicine!" I wish I could so easily dismiss it.
When the doctor prescribed this Ivermectin for Abbys mange, she told me if I notice any nausea or listlessness to get her back there immediately. Monday night I noticed her mopey. Tuesday night I took her and Roxy out for a walk. Abby did her business and insisted on going back upstairs. Nothing I did could make her move in any direction other than home. I brought her up and walked Roxy alone. This in itself is odd because Abby is like the mayor. She LOVES walking around the block saying hi to everyone. If someone comes walking up the sidewalk towards us Roxy gets suspicious. Abby will sit and look pretty waiting for the new person to say how cute she is (and they always do lol) I chalked that up to her back leg still bothering her (she jumped off the couch Monday night and I think she landed wrong because she's been babying it)
Yesterday morning my mom called me. She goes to my house a couple times a day while I'm at work to walk my dogs. Abby wouldn't come out of her pen. She tried coaxing her out with food, fruit even vanilla wafers. She wouldn't move. That's when I remembered what the doctor said. I left work and brought her in immediately.
Doctor says that this "might" be the Ivermectin. She took her off of it for 3 days then starting the dosage process from 0.1 again. How exactly is this going to help!?!?? If she's reacting to it now, she will react to it again right?? I love her primary vet but I wish to God she would just step out of that little box sometimes. There HAS to be something else we can do. "well we used to do this, but we don't have that anymore. and we used to do THIS but we haven't done that in a long time because we have this new stuff". I don't care what you USED to do. I want to know what you are GOING to do.
I asked for another kidney panel to be run. Abbys numbers are elevated. She says this could be from the Ivermectin too. No it cant! Yes, I believe 100% that her attitude, mood and behavior these past 3 days are because of this drug, I can even believe it might be why her hind leg hurts. Ivermectin when given to humans can sometimes cause muscle and joint pain. But it would not cause a 60 point spike in her BUN level. Even IF it somehow did, it would no way no how cause a jump in calcium, creatinine and phosphorous too. Something else is going on here but nobody will listen to me! I swear if one more person tells me "it's just the medicine" I'm going to jail!
Yesterday morning I made an appointment for her with a holistic vet. I was supposed to take her today but have to cancel that for now. I can't afford 160.00 yesterday for emergency treatment then 180 today for another doctor (plus the 250 that the specialist is going to charge me when she finds out about yesterdays test results

)
Abby is going to get over this. I have no doubt that I will get her numbers back down to a more normal range again. Sometimes it feels like I'm running uphill on an escalator. I'm moving but not getting anywhere. Welcome to the roller coaster ride that is kidney failure

Anyway. I'm sorry. I just needed to scream and I know that you guys are the only people that I have right now who understand.
So thank you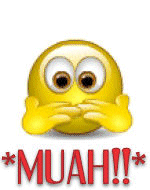 ps.
If theres an upside to any of this her PCV is back up to 32 and she is maintaining a steady weight gain of about a pound a week. She now weighs an amazing 24.3 pounds!