I couldn't make this sh*t up if I tried!

Jul 21, 2010
7,219
728
Country

USA
Bulldog(s) Names

VEGAS and REBEL
Although we do not allow Vegas to sleep with us at night, nap time is different, Joe got called out in the middle of the night and had to take a nap earlier today, I had to clean house so I waited for Joe to be in a deep snore and slipped Vegas in our bed so I could clean in peace.
Vegas was in heaven and layed down right away, I opened the door about 20 min later to see this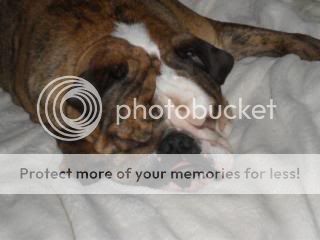 Then I opened the door about 20 minutes after that to see this!! lol, And why can't he sleep with us??? I would have no where to lay!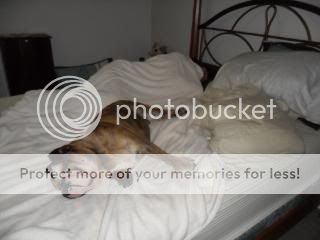 Joe comes out of the bedroom after about an hour and a half with Vegas and told me he would rather sleep in the middle of a busy highway than with Vegas >.<, He said he snored, grunted, moved all over and was pushing against him. I said Now you know how I FEEL sleeping with YOU!!


Last edited by a moderator: