Dog Hoarder

May 27, 2013
2,399
151
Country

Canada
Bulldog(s) Names

Megan = Meg,
Well we has sun today so were able to get out on the deck for some pics , and I got some chores done .
So I opened the doors and let the Hoards out to play , over 120 pics ( I love digital )
Today it was Rosie giving NO Quarter taking on the big guys with Vim and figure , lol , Willow ( Siberian ) just rolls Rosie over much too Rosie,s pleasure and then mouths her belly .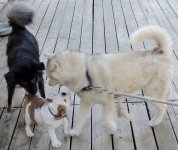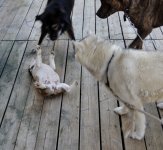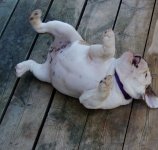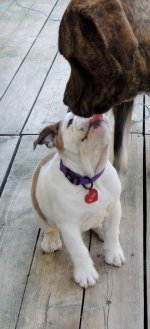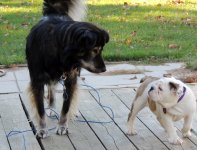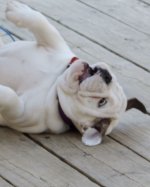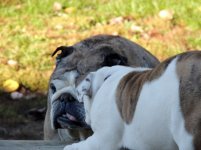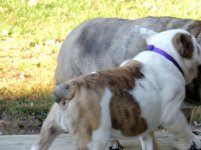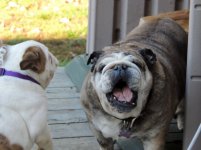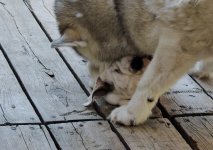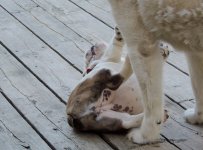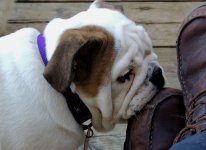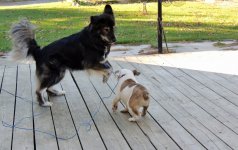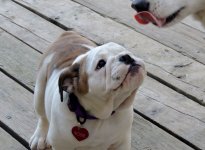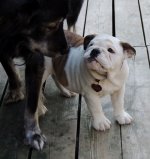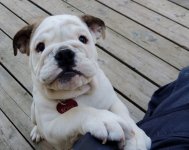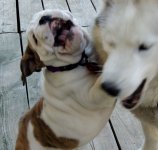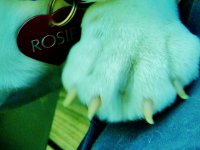 They all slept till dinner !