New member
Community Veteran
Nov 8, 2011
1,046
77
Country

USA
Bulldog(s) Names

Aubrey (RIP 5-4-12), Aubie Shug (DOB 3-23-12)
Aubie's first beach trip. We took her to Biloxi with us and she got to live it up at the Hard Rock Casino. She was a hit! She was so well behaved and just loved all the attention she got. I was so proud. Sadly, we only got to stay one night because we didn't want to drive through wind and rain from Isaac on Tuesday, but she got to go to the beach before we headed out.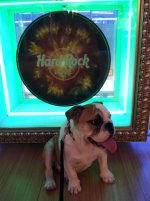 Just chillin', waiting for the next person to give me loves!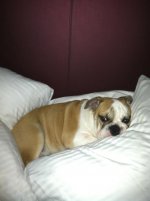 Stealing all of the pillows because I can.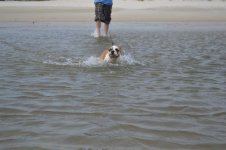 Loving the water!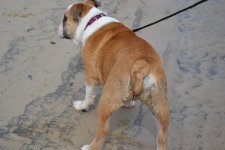 Dirty bums!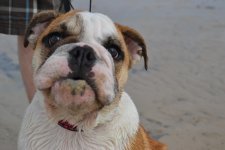 Sand face!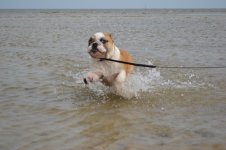 Gonna get you, ma!
Last edited by a moderator: